Exciting news, everyone! The Dark Arm of the Maker has gone live on Kindle Vella. For those of you who read the story under its original name (Potionmaster) and in its original form, you'll be excited to learn that the edited and expanded version contains almost 10k more story, including a much-requested pre-epilogue scene. Want to learn more about the edited version? Read on!
What's Kindle Vella?
Kindle Vella is Amazon's new serialization platform. Creators post content one episode (or chapter) at a time, often on a schedule. Readers can check out the first three episodes for free, after which they can purchase coins, or tokens, to unlock the rest of the story. Right now, Vella is only available for Amazon US customers, but they should start expanding to other regions soon.
If you have an Amazon US account, you can log in and claim your first 200 coins for free! You can unlock an extra five chapters of The Dark Arm of the Maker with them, and I'd be extremely grateful for the support.

Tell me more about the story!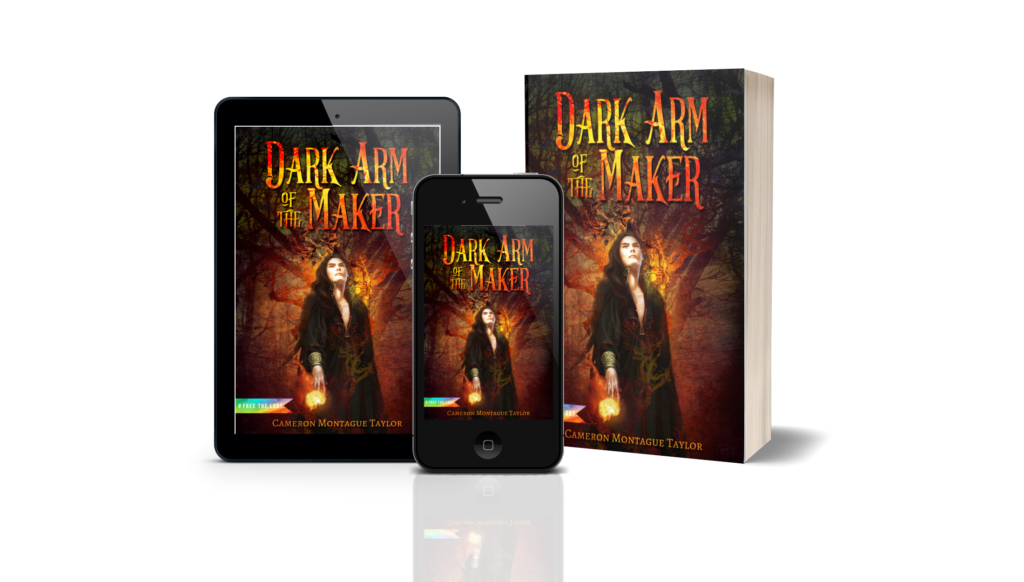 The Dark Arm of the Maker is a standalone, Dark Fantasy & MM Romance novel. Here's the blurb:
Royal Chef Neveshir Sevelin is a Karán: a man born with dangerous magic running through his veins. Like all Maker-touched, he can use fire to transmute, but only Karán have the power to kill with it. Though most Karán spend their careers bound in service on the war-front, Neveshir has sworn off killing. He roams free in Alkaya where he uses his talents to craft culinary masterpieces for his former shieldmate and dearest friend, Shah Melík Saf Kanh, ruler of all Esenia.

When a terrible disease breaks out in the city, however, Neveshir is asked to revisit the powerful magic he hasn't used in decades — a request that has the Maker's Guild up in arms. Neveshir can't blame them. He knows what he is: a poison-blood who was Maker-made to take lives, not save them.

Then Melík falls ill. The disease spreads beyond the Guild's ability to control, showing a malevolence that defies medicine and forces Neveshir to consider more extreme measures. In order to discover the source of the disease, transmute a cure, and save the man he's not supposed to love, Neveshir must overcome his fear of his own nature — before it's too late.
Are you all about the tropes? The Dark Arm of the Maker features found family, magic that comes at a price, and forbidden love. It also includes gay, bisexual, non-binary, and aroace representation.
That sounds great, but I'm not giving Amazon another dime
No worries! The Dark Arm of the Maker is also available, edited and in full, on Patreon at the Patron+ tiers. Click the link below to head over to my novels masterpost and check it out: