Welcome to Morning Pages — it's time for a monthly roundup. I hope you have your pencils sharpened and ready to write. Want to join in on the fun? Pick a prompt, set your timer* and get ready to let the words flow. Feel free to post the results of your work in the comments below where we chat about writing and (if the mood strikes us) get a craft discussion going.
If you want critique from other commenters, use #YESTHANKS in your comment. Otherwise, you can tell us about your flash fic and the process you went through to write it. And of course, I'm always open to hear what you think about my excerpts!
*you can write for as long as you want, but most folks choose 15-30 minutes.

What I learned this month: Oh BOY have I learned about craft this month.
Throughout January, I've read a craft book called Story Genius by Lisa Cron. She uses a different method for structuring story and building character than I've ever seen, and working through her story-building guide has helped me hone the way I think about construction and character alike.
One of my favorite concepts from story genius: The story begins long before the first page of the novel. By page one, the protagonist has a complex history and relationship with themself and others. These preexisting story elements shaped the protagonist to be who they are, and therefore set them up to confront the story's external problem head-on: a problem they're uniquely ill-equipped to solve.
In order to build out the 'first half' of the story, or the part that happens before page one, Cron provides several exercises to assist with story concept, character backstory / development, and scene structure. This month, I tackled prompts for my upcoming novella, Deathmark. They helped me learn about Cyprian, the protagonist, and Jael, his love interest–and how their backstories and transformative memories intertwine to make them 1) ideal partners who will 2) have a terrible time solving the story's external problem.
If you haven't yet read Story Genius, I highly recommend it! Though Cron's process can feel somewhat prescriptive, the prompts and exercises were generative enough that I was able to look past some of the book's issues and appreciate the new perspective it gave me on craft.

The Prompts:
"The ocean is a sentient being–a trickster–who entertains itself by messing with people. What happens when it falls in love with a sailor?"
Sister Ocean was many years old when she first saw him.
"Self-destruct."
Not all characters handle difficult backstories well. Jael Soti from Deathmark is most certainly in that category.
A song prompt in the Oceana 'verse yielded a story about the long journey to the afterlife.
"Write a traumatic or otherwise pivotal event from your character's childhood that impacted who they became as an adult."
"Keri Lake:" Deathmark. Cyprian Cavish has always looked out for his little brother.
Picture Prompts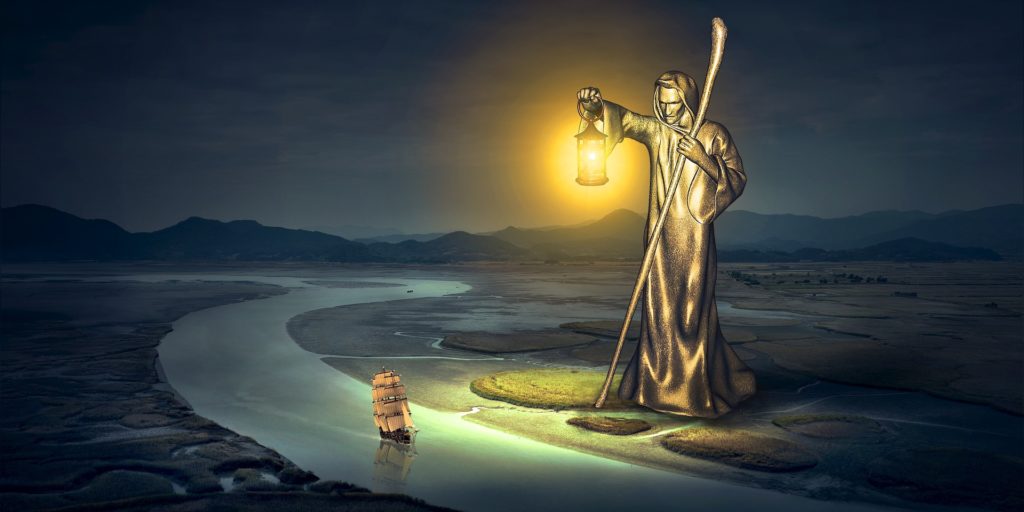 "The Watcher:" Have care with what you say in front of them, lest you disappear like the others.

Get Involved!
Answer the prompts or dive straight in and respond to others' comments — let's share our knowledge, our experience, and have a discussion we can all learn from! Don't want to miss a post? Subscribe to the blog in the sidebar to get notified about new posts.
Today's questions:
What's your favorite craft of writing resource?
Why / what did it teach you?
Looking for more writing? Become a Patron!
In addition to flash fiction, my Patreon hosts full-length novels, artwork, behind-the-scenes worldbuilding, and more. Click below to check out the tiers I offer and support the blog!